Once the New Year hits, everyone run's to their agenda to see when their next vacations will be… This also means that it gives a countdown for their workout trainer to live by.
As soon as my vacation was set in place, I thought "Cr*p… all my swimsuits are old!" — I thought the same thing last summer, but clearly did nothing about it. BUT NOT THIS YEAR. I have three months to get my swim wardrobe in order.
It's actually quite scary. I've become so obsessed with finding the right bathing suits that I've found myself visiting the same sites within the same day, hoping the options would change.
One thing I have noticed about stalking these retailers (and Instagram pages) is one-pieces are making a comeback! I don't really know how I feel about it yet but I am willing to give it a shot. After all, if I work out hard enough until game time, I should look great in everything… right? Right?! ** Sighs **
---
1. Free People Crochet — more for hanging out… I wouldn't take this bad boy in to the water. (Picture with a pretty maxi skirt over for dinner.)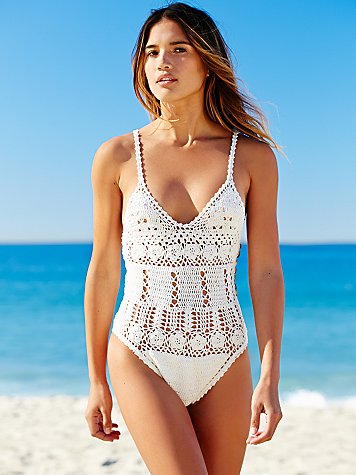 Pair with: Lotus Studs, Star Studs, Feather Studs
2. L Space Cut Out – Great brand if you need a little extra re-enforcement.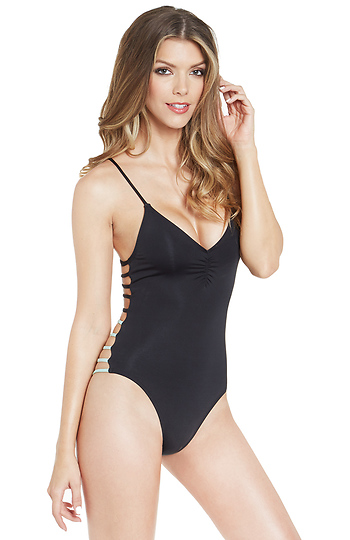 Pair with: Triangle Necklace, Mini Diamond Dagger,  Small Goddess Necklace
3. South Beach Mesh — Scuba diving necessity!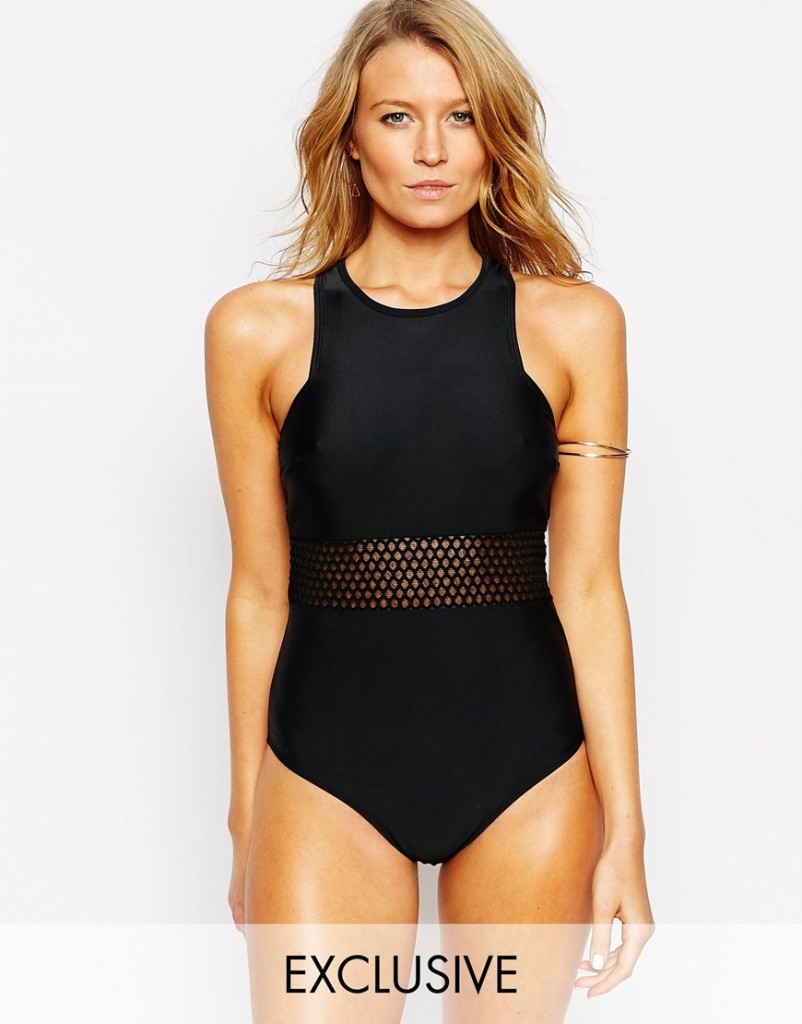 Pair with: Open Cuff Bangle, Capri Link Bracelet, Spike Bangle
4. Halter Palm Detail Swimsuit — So pretty and simple!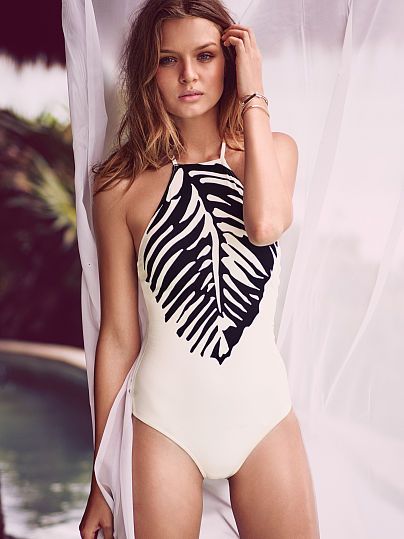 Pair with: Pilar Lariat, Triangle Cuff,  Bamboo Bangle
5. Tropical Cut Out — Hawaii, here I come!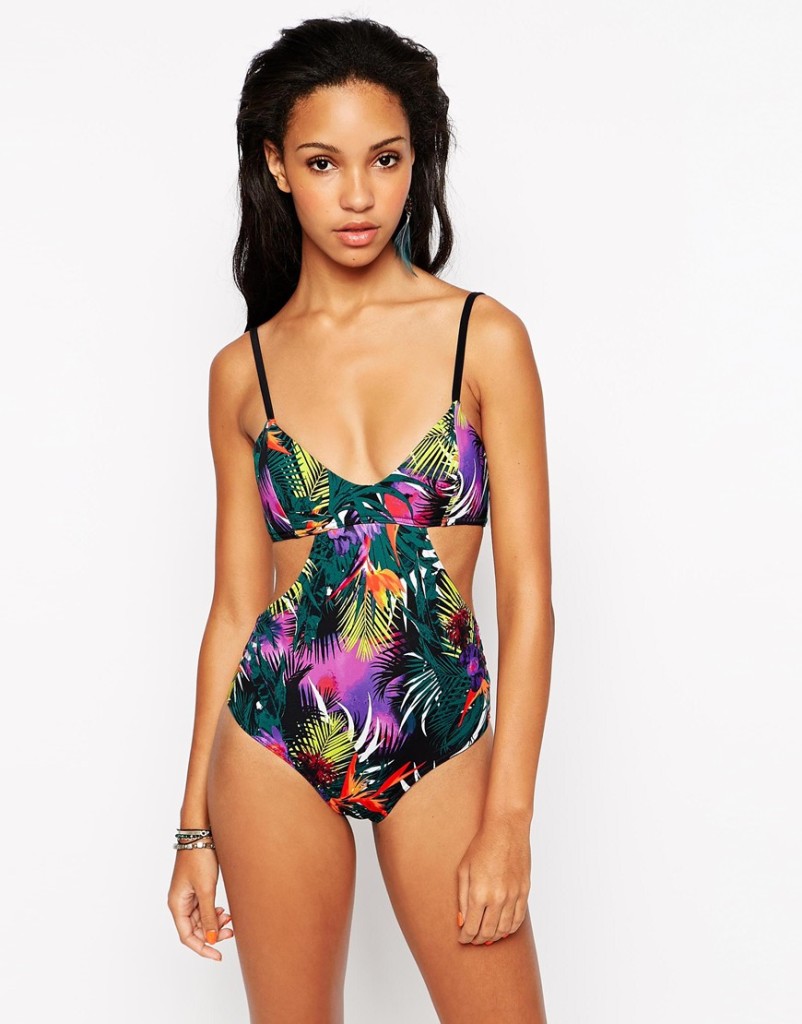 Pair with: Feather Necklace, Druzy Cuff, Triangle Studs
6. Sporty Zip- Up — Another great suit for water activities (paddle boarding, scuba diving, etc.)
Pair with: Small Wing Necklace, X Studs, Diamond Kiss Stacker Rings
7. High Waisted Deep Plunge — This color would look great with a tan!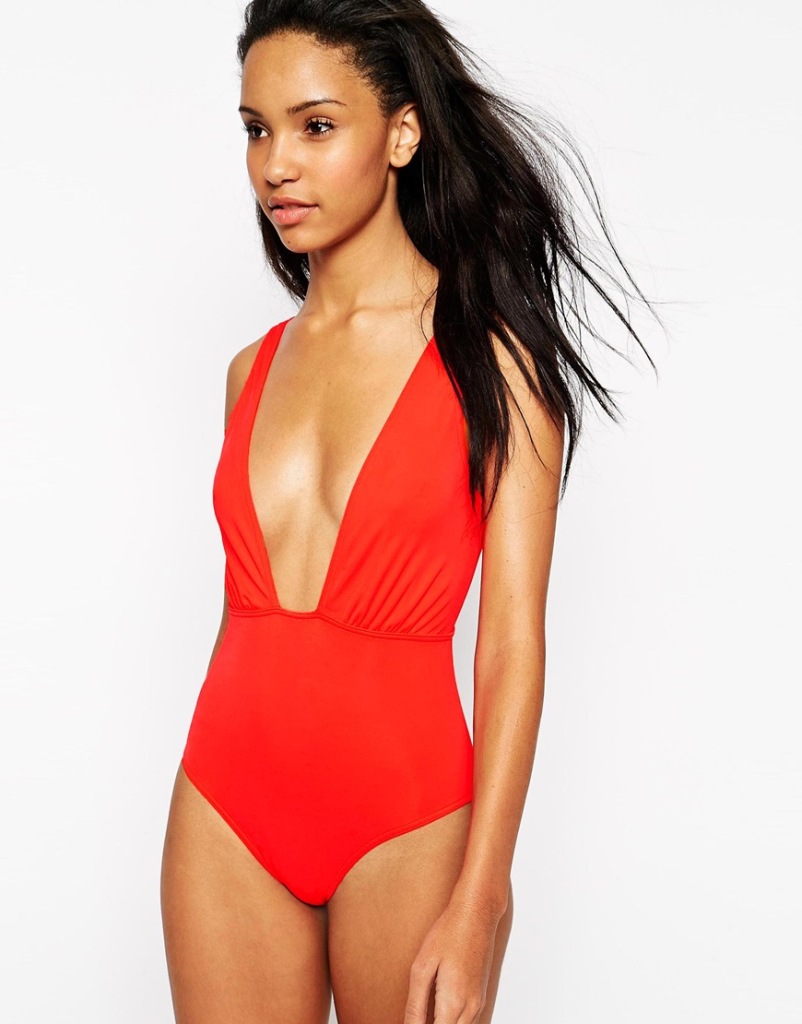 Pair with: Chevron Lariat, Pave Arrow Studs, Spike Drop Earrings 
The great thing about these suits, and one of the main reasons I grabbed these one's in particular, is because you can easily throw on shorts, a pretty skirt or a beach cover up and look perfectly put together for dinner or a night of dancing.
I hope you guys love the selection and enjoy all your planned (and unplanned) getaways!
XO Rachel Meis Communications
P.S. Don't forget to wear sun protection!!